ACE2 Gene Panel (primers only)
An Expanded SARS-CoV-2 Research Tool for Susceptibility and Transmission
User Manual
Product Description
The ACE2 SNAP Panel utilizes multiple overlapping amplicons in a single tube, using a rapid, 2-hour workflow to prepare ready-to-sequence libraries. The PCR1+PCR2 workflow generates robust libraries, even from low input quantities. The libraries may be quantified with conventional methods such as Qubit® or Agilent Bioanalyzer and normalized by manual pooling or normalized enzymatically with the included Swift Normalase reagents.
The ACE2 Swift Normalase Amplicon Panel (SNAP) contains 41 amplicons with an average size of 150 bp that provides comprehensive coverage of all coding regions of ACE2. ACE2 SNAP has >95% coverage uniformity, as well as >95% on target.
Background
Human ACE2 has been identified as a key receptor for SARS-CoV-2 host cell entry. Although SARS-CoV also utilizes ACE2 as a receptor, SARS-CoV-2 has acquired several mutations that increase its binding affinity to ACE2 relative to SARS-CoV. Variation in ACE2 sequences and expression levels can impact the ability of SARS-CoV-2 to successfully bind and enter host cells. In fact, numerous ACE2 variants have recently been implicated in disease susceptibility and severity. Sequencing ACE2 has the potential to provide insight into disease outcome and facilitate further epidemiological investigations.
The SNAP ACE2 Panel System consists of the Swift Amplicon ACE2 Panel, the SNAP Core Kit and a SNAP Combinatorial Dual Indexing Primer Kit.
Workflow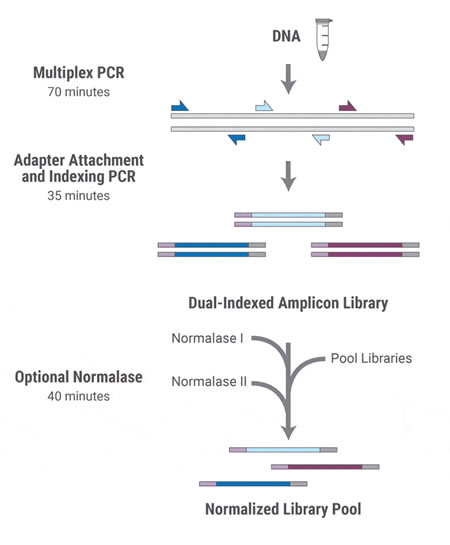 For Swift Normalase Amplicon Panel (SNAP) based NGS Target Enrichment Workflow please be sure to select one from each of the three categories to complete your order:
Choose a SNAP Multiplex Primer Pool
Add the the SNAP Core kit
Choose a SNAP Indexing Primer Kit
All components have to be purchased individually.
Catalog Number


ACE2G1-96-SWI

Supplier


Swift Biosciences

Size




Shipping


Dry Ice