SARS-CoV-2 S Gene SNAP Panel (primers only)
Focused Insights for Faster and High Throughput Surveillance
User Manual
Product Description
Swift Normalase Amplicon SARS-CoV-2 S Gene NGS Panels (SNAP) utilize multiple overlapping amplicons in a single tube, 2-hour workflow to prepare ready-to-sequence libraries. The unique workflow generates robust libraries from as few as 10-100 viral copies or 50 ng of cDNA. Library quantification by qPCR or Qubit® may be omitted when using the Swift SNAP indexing primers.
Overlapping primer pairs used in SNAP generate libraries from first- or second-strand cDNA produced from viral isolates or clinical specimens. 384 Unique Dual Indexes (UDIs) for use on Illumina NGS systems are available now.
The Swift Normalase® Amplicon SARS-CoV-2 S GENE Panel (SNAP) is expertly designed for researchers who are targeting the S Gene to determine novel strains and the consequences of infectivity and transmissibility.
SARS-CoV-2 genomics coordinates covered: 21497-25421
Provides 100% coverage of the S Gene from limited viral titers
Generate amplicons by multiplex PCR in a single tube, 2-hour reaction
Supports high-throughput library quantification methods (fluorometric, electrophoretic, or Swift Normalase)
Optimized for all Illumina® sequencing platforms
Workflow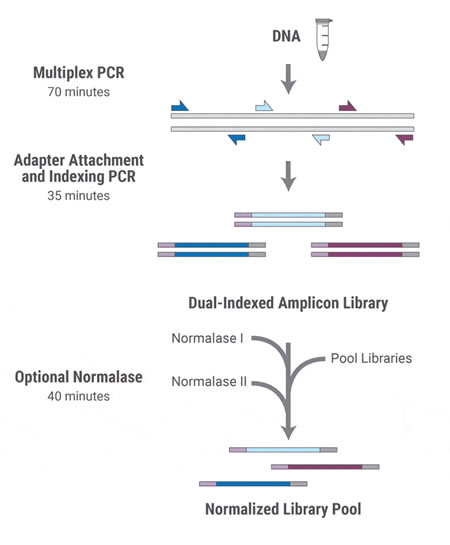 Swift also offers two other SARS-CoV-2 Primer Panels, the Swift Amplicon SARS-CoV-2 Panel and the SARS-CoV-2 Additional Primer Coverage Pool.
For Swift Normalase Amplicon Panel (SNAP) based NGS Target Enrichment Workflow please be sure to select one from each of the three categories to complete your order:
Choose a SNAP Multiplex Primer Pool
Add the the SNAP Core kit
Choose a SNAP Indexing Primer Kit
All components have to be purchased individually.
Catalog Number


SGENE-96-SWI

Supplier


Swift Biosciences

Size




Shipping


Dry Ice